Discover Amped Virtual Reality STEM Camp in Kentwood, MI
2923 28th St SE, Kentwood MI, 49512
STEM Educational play where kids make friends while playing VR and have fun while learning and building confidence.

3D Printing, Robotics, Coding, and Educational VR will be offered each week.
Amped Virtual Reality is part of the 2022 West Michigan Summer Camps Guide.
Amped Virtual Reality STEM Summer Camp Details
June 13, June 20, June 27, July 11, July 18, July 25, Aug 1, Aug 8 - 2022
This Summer Camp At-A-Glance


AGES: Elementary, Middle School Kids
TYPE OF CAMP: Day Camp
CAMP CATEGORY: STEM or STEAM

What to Expect at Amped Virtual Reality STEM Camp!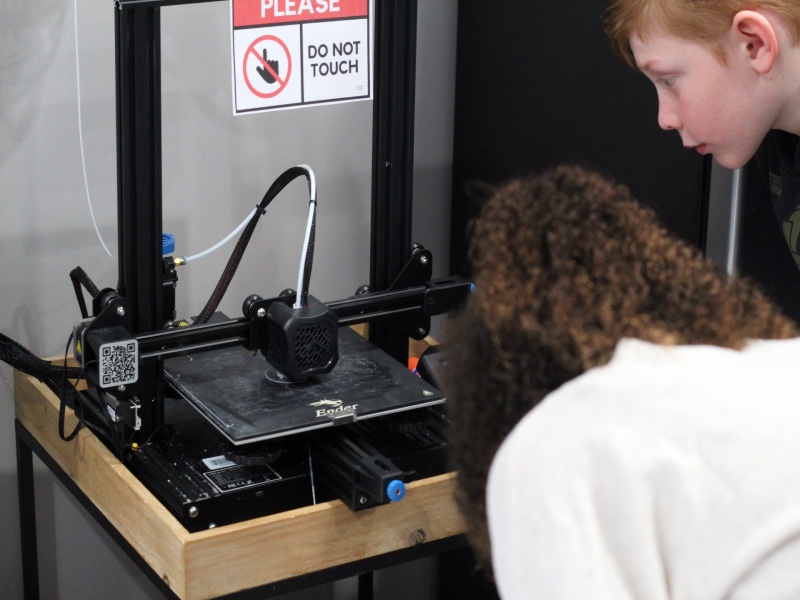 Amped Virtual Reality is offering truly incredible summer camps.

If only you could speak to the children (and parents) who participated last year! These kids made friends, had a blast, and gained confidence with STEM subjects in a safe, clean environment.

This year, we will actually complete a project each week - like 3D printing a Mandolorian helmet!





STEM Learning For All Abilities at Amped Virtual Reality STEM Camp!


This program is designed for ages 8-13 regardless of experience in these STEM areas: coding, robotics (building and coding), electronics and even 3D printing! Children are grouped by age and skill level.

Whenever feasible, the kids are given a choice of what they want to do that day and allow them to work at their own pace. Kids will even learn about electronics WHILE INSIDE MINECRAFT using VR technology!

Older children can begin to learn to transition from block coding to command based languages.

We strive to offer opportunities to work together in groups and allow campers to be creative, experiment, build knowledge, and grow.

Much of what we do is hands-on, developing crucial fine motor skills. There will be a ticket/prize system that keeps the kids focused on completing projects and learning as much as they can.






Virtual Reality education is immersive and much more memorable than other learning methods.

Each day will include 1.5 hours of entertainment Virtual Reality (VR), and this is where the kids usually make friends by doing multiplayer experiences, like building amazing things inside the MINECRAFT video game, then there is 1.5 hours of STEM educational play.






back to 2022 Grand Rapids Summer Camps
West Michigan Summer Fun Guide
The Grand Rapids Summer Bucket List for 2022 There are few things as magical as summer in West Michigan. We love that the days are long because we need all that extra light to enjoy being outside and exploring America's high five. This list of all the things to do in the summer in Grand Rapids and the Lakeshore is…