Children, Family, Wedding, Senior Portraits in GR
All About Mia Murray Photography, LLC
​I am frequently asked: "How did you get into photography?"
​It all started in 8th grade- when I was pulled from a lottery to participate in my middle school black and white darkroom class. My dad provided me with his old 35 mm (where my love for Canon evolved) and I immediately became immersed in the entire photographic process. From there I continued my passion throughout high school, and then throughout college as a specialization in my degree.
I am trained on not only digital, but the entire film process- from 35 mm to 4×5 large format film. I can even make a camera out of a room (you should try this- camera obscura).
I specialize in all types of photography, and I love all of it. Whether it is generating documentation of someone's wedding day, or providing realtors with strong, visual images for their listings- I absolutely love what I do.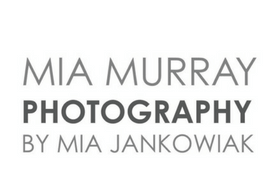 "Mia has an extraordinary way of capturing the nuances of life at the perfect moment, and from the perfect angle. This is a trait that cannot be taught, and it is the reason that Mia's photographic vision is so valuable."
Mia Murray Photography by Mia Jankowiak