Reading Nooks Around Town
All I really want are some good places to read. It's one of my top things to do in Grand Rapids.
I recently realized that I truly have no space of my own. I share, literally, everything. Some women have she-sheds, some have art-rooms. Me, I have no space at all.
Even when my kids are off to school, sitting down to read a book in all this shared space doesn't feel right.
Determined to fix that, I set out to find some places to read that feel authentic; spots where I don't have to think about the dishes, and can relax.
10 Places to Dig Into that Page Turner
These ten places fit the bill.
Each sports a unique vibe that, depending on your mood and the kind of book you chose, I think you'll enjoy.
1 – The Sparrows Coffee & Tea Newsstand
1035 Wealthy Street SE, Grand Rapids, MI 49506
Walk into The Sparrows Coffee & Tea & Newsstand shop with a plan to stay awhile.

The hardwood floors, big front windows, potted plants, and aroma of freshly brewed coffee will keep me smiling for hours. If I'm not in the mood for coffee they offer several tea options as well.

They have soft chairs up front that are perfect for reading, or find a seat outside on their patio if you want to take in some urban sounds while you read.

Bring your own good reads, or buy one of the magazines or other periodicals they have for sale.
Honestly, almost any coffee shop is going to offer up fabulous places to read.
Want to explore a new read & brew spot? Use this list of coffee shops to get started.
2 – Grand Rapids Public Library – Main Branch
111 Library St NE, Grand Rapids MI
A library seems way too obvious when looking for places to read, right?

But, if you haven't ventured to this particular building (the main branch of the Grand Rapids Public Library) you're missing out on a quaint fireplace in a very quiet space where you can kick back, or use a table, to get started on the latest novel.

And if you finish it, you can go upstairs to one of the many floors of books and choose another.

The librarians are a huge help if you're looking for something specific. You are welcome to bring a covered drink but may want to plan lunch out if you're going to be there a while.
3 – Downtown Market
435 Ionia Ave SW, Grand Rapids, MI 49503
Some people need quiet places to read while others like the hustle and bustle of life moving around them as they read their favorite thriller. The Downtown Market has several areas where you can take in a book.

The second floor offers a slightly quieter environment while the main floor provides a list of various fragrances to fill your senses. Grab a fancy French pastry from Gaby's Gourmandise and a large cup of coffee from Squibb Coffee Bar before settling into your favorite paperback.
4 – The Japanese Garden at Frederik Meijer Gardens
1000 East Beltline, Grand Rapids, MI 49525
A break from the busyness of life is sometimes necessary.

The Japanese Gardens at Frederik Meijer Gardens & Sculpture Park offer tranquility in a simplistic way. It's worth the fee to find such a beautiful and quiet place while you dive deep into that novel.

Booklovers would also appreciate the Peter M. Wege library inside, where you can peruse many reference books on art, horticulture, birds and more.

You're welcome to stay as long as they're open. If you get hungry, they offer The Taste of the Garden Café for fresh and tasty eats.
5 – Ah-Nab-Awen Park
220 Front St. NW, Grand Rapids, MI 49504
Working on an adventure or mystery story you just can't get out of your head?

Head to Ah-Nab-Awen Park. It's a short walk from Medical Mile, right in front of the Gerald R. Ford Museum.

The rolling hill (literally, kids love rolling down it!) is a nice place to throw down a blanket, bask in the sun, and park it for a nice lunch break read.

If you want even more grassy options, there are tons of Grand Rapids parks to choose from.
6 – Grand Rapids Art Museum
101 Monroe Center, Grand Rapids, MI 49505
The GRAM is stunning. And yes, it's really on our list of places to read!

Not only can you view amazing art, but the Grand Rapids Art Museum has a periodical and study room where you can spend a much-needed quiet time away.

If you enjoy viewing and learning about art be sure to reserve this space to read up on your favorite subject.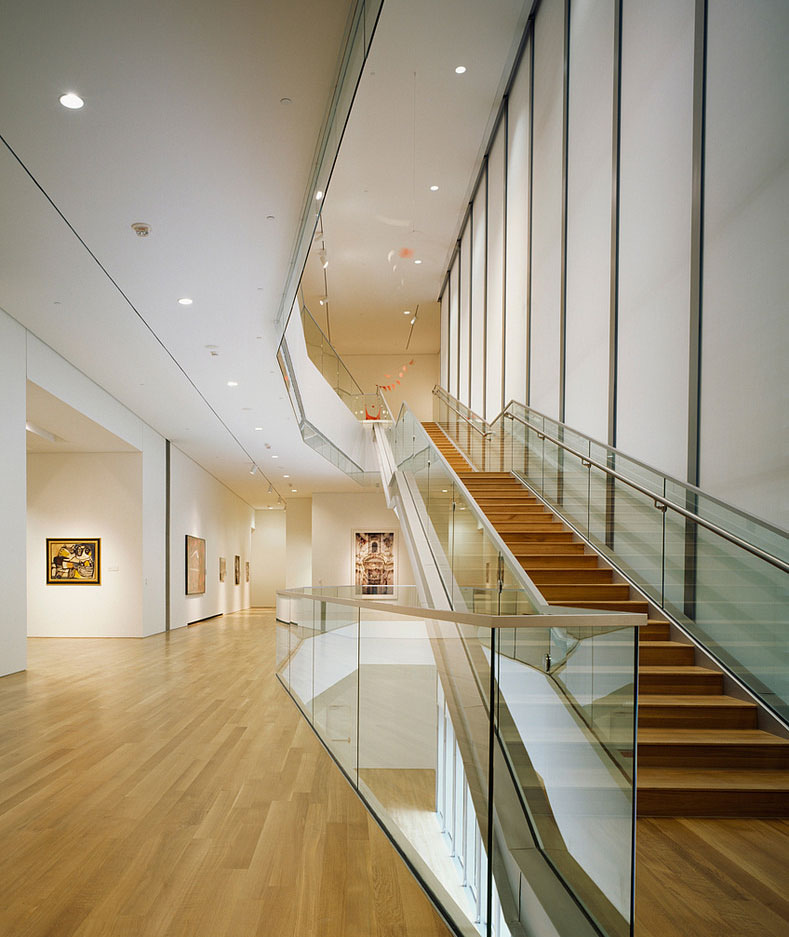 7 – Tucked Away in a Hammock
Secret Spots around Grand Rapids
Grab your hammock, your book, and yourself, and pick one of these places where you can set up a hammock and chill. Maybe, even finish up that book you started before summer and haven't quite had a chance to get through?
8 – Your Local Bookstore
I love bookstore reading.

Why is it one of my favorite places to read? You can get a few great recommendations from the smart staff and read the first chapter before you commit to buying it.

How often have you thought you'd like a book only to put it down after a couple of pages?

Warning: you may be tempted to buy all the books. That's okay. You can never own too many books!
966 Cherry St SE, Grand Rapids, MI 49506
Self-described as "Grand Rapids' Proudly Progressive, Consciously Curated, and Fiercely Independent Neighborhood Bookstore," Books and Mortar is an open, inviting space in Eastown for everyone.
10 E Bridge St NE, Rockford, MI 49341
I'll gladly support this independent, locally owned bookstore in downtown Rockford, MI. And hang out with Tommy the Bookstore Dog while I'm at it.
2660 28th St SE, Grand Rapids, MI 49512
Schuler's is a huge local bookseller with an onsite cafe, complete with a fireplace. This is a sure win if you're looking for local places to read that are cozy and have that bookstore/coffeehouse vibe.
95A Monroe Center St NW, Grand Rapids, MI 49503
A local bookstore with a premier selection of graphic novels, comic books, games, and more, right in the heart of Downtown Grand Rapids.

Shop for a great graphic novel and then read it on the benches or seats outside along Monroe Center.
9 – Happy Cat Cafe
447 Division Ave S, Grand Rapids, MI
Happy Cat Cafe is a coffee shop as well as a cat adoption center.

Make a reservation for the cat lounge, grab one of their specialty cat-themed lattes, teas, or mocktails and try to concentrate on the plot while the cats around you try to become the main character.
10 – Long Lake Park Beach
13747 Krauskopf NE, Sparta, MI 49345
Of course the beach!

Reading on the beach is probably another obvious choice for places to read.

But did you know there is a park just north of Grand Rapids that features 231 acres of nature with over 1 mile of waterfront? It's true – and it's called Long Lake Park.

Lay your beach towel out on the sand and read the day away. If school's in session, it's likely you will have that beach all to yourself.

Looking for more beachy reading spots? Our beaches guide has a few more winners in it.
Add Your Own Places to Read Too, Please
This article didn't come close to covering all of the sweet places to read in West Michigan.

Drop your ideas in the comments. I – and the other readers out there – appreciate your suggestions!
Just Published
Grand Rapids Area Sleigh RidesThere's something magical about horses and snow and sleighs all mingled together. Horse drawn sleigh rides…