Don't Miss the Dazzling Showdown in Traverse City- International Fireworks Championship
Get ready to ignite your excitement, because Traverse City, MI is about to explode with the country's first-ever International Fireworks Championship at Turtle Creek Stadium (333 Stadium Dr, Traverse City, MI 49685) on September 9, 2023.
Traverse City, firmly on the map for its famous National Cherry Festival in July, extends its summer season with the addition of this mesmerizing pyrotechnic competition.
What to Expect at the Traverse City Fireworks Competition
The details of the fireworks championship are still in the works, but organizers assure us that it will be a blast for the whole family.
Entertainment leading up to main event sets the stage for the night. Once it's dark, the competition begins.
"This promises a fireworks event like no other," said Mickey Graham, Director of Events at Traverse City Tourism. "There are bright colors, bold designs and fun concepts. I recently watched a competition in Spain and the show was the pride of the entire community."
The Championship is believed to be one of the first of its kind in the US, building on similar fireworks competitions that are wildly popular in places like Europe, the UK, Canada, and Mexico.
Only a handful of Fireworks Competitions are held in the US, with the closest being staged in Missouri.
Reality Show for Fireworks
Nothing Like This
"The International Fireworks Championship will be unlike anything this area has seen," said Traverse City Tourism President, Trevor Tkach.
"The competition is tough. It's taking typical Fourth of July fireworks and adds elements of artistry to a competitive challenge – this will bring new meaning to live entertainment in northern Michigan. It gives people another great reason to come to Traverse City."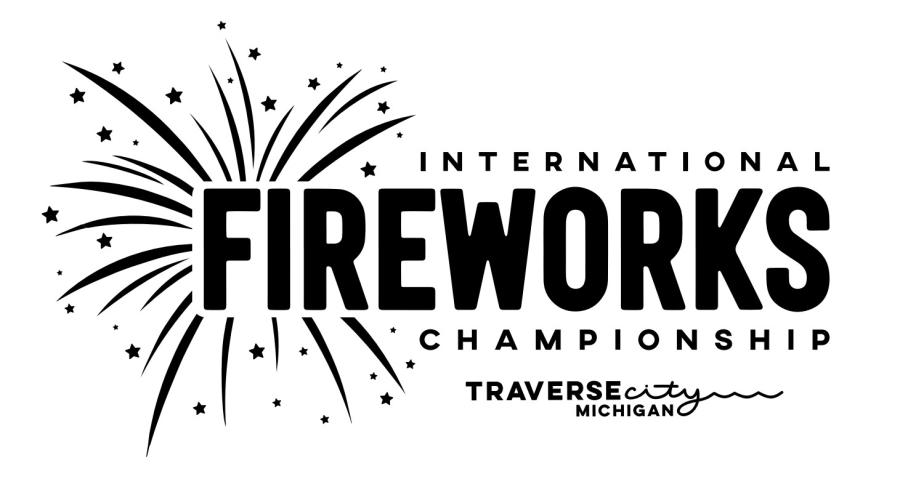 The competition will be a ticketed event.
Details will be announced when they are finalized.