You Can See Santa's Reindeer
This Christmas, don't just visit Santa – visit the reindeer, too!
Several Michigan reindeer farms are now open to the public for holiday visits.
Visit details vary by destination, but each of them includes interactions with real, live reindeer. You can even pet them at some places.
Before you head out, be sure to check for ticket availability (if needed) and COVID safety measures you'll need to follow. And, dress for a farm visit (boots are a great idea!)
Michigan Reindeer Farms
2921 N 6th St, Kalamazoo MI 49009
Owners Gary & Carol Borton started raising reindeer in 1999. Today Reindeer Ranch has several family members along with a few really good friends helping to keep the farm running.

They have added farm tours to their schedule which has made Reindeer Ranch a local tourist attraction.

If you'd like to visit the reindeer farm, you're asked to book a tour. The tours are almost completely outside. Tours last 30-45 minutes and start on time, please arrive early.

Come out and enjoy being outside with these magical animals!

Reindeer Tours with Santa & Lighted Walk
– Weekends only
– Includes a lighted walk through the woods and around the reindeer pens
– Enjoy a cup of Hot cocoa, enjoy a visit with Santa and/or being letter for Santa.
– $15 per person, free for ages 1 and under.

Weekday Reindeer Tours
-Tour the Reindeer Ranch, learn about reindeer, where they come from and what makes them so special.
– Enjoy a cup of Hot cocoa and take home a reindeer craft to make later.
-Bring a letter for Santa if you would like.
-Craft project will be a take home project this year.
-$10 per person

2706 E. Stevenson Lk Rd, Clare MI 48617
Rooftop Landing Reindeer Farm has been in operation since 1991, visiting hundreds of businesses, schools, libraries, and even private homes.

It is a family-owned and operated business, specializing in offering trained reindeer for holiday and special events around Michigan.

This reindeer farm is located about an hour and a half northeast of Grand Rapids, or just over an hour north of Lansing, MI.

Reindeer are in the pasture for viewing, petting and feeding – plus stop by the heated barn to visit Christmas Alpacas and other unique animals for petting and photos.

What to Expect
– Santa will be available to visit with children (see schedule)
– Candy Cane Maker
– Gift Shop with lots of stocking stuffers
– Fresh Warm Donuts, Hot Caramel Cider and Hot Cocoa
– last day open: December 23, 2021

Holiday Season Admission:
– $7 per person
– Ages 1 and under are free
– tickets at the door
– cash and credit
7775 Weiss Street, Frankenmuth, MI 48734
Dates from Nov 28 – Dec 19
Experience Santa's Reindeer Farm during the hustle and bustle while he gets ready for Christmas!

The farm is on full-on holiday mode for this stroll-through event where you will get to see how Santa has transformed the farm into his headquarters preparing for the big day.

Meet Santa himself along with the reindeer in training. Bring a letter for Santa if you haven't already mailed it!

Watch and chat with the jolly workers helping to keep Santa's Farm running smoothly. Included is taking home an ornament from the Woodworker!

Pictures with Santa are welcomed, please bring your camera and a friend to take photos or a Professional Photographer with you. There will be many areas to take group photos.

Aged 4 and under are FREE with an adult ticket holder. (Max 4 under 4 per one adult)
$12.75/ticket

This event will happen rain or shine unless extreme weather occurs. In the case of extreme weather and the event is canceled for the day, tickets will be transferred to a later weekend. Please dress for the weather. Walking surfaces may be wet or slippery and include grass, dirt, gravel, wood, and cement.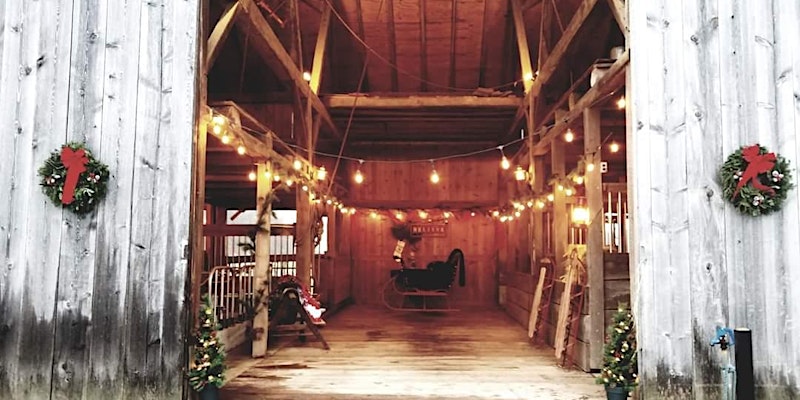 If your family visits a reindeer farm this year drop us a comment and let us know how it went. Or share on social and tag #grkids so we can follow along.

Happy holidays!
Reindeer Events in West Michigan
More Michigan Holiday Fun