The Essential Bucket List for West Michigan Kids
Want to give your kids the idyllic Grand Rapids childhood? Try to hit as many things on this list as you can!
These 54 activities for Grand Rapids kids is full of sports, museums, the arts, indoor and outdoor fun. We've rounded up some of the best memories that kids can make in Grand Rapids that are different from anywhere else.
54 Things You Need to do in Grand Rapids as a Kid
01 | Receive dozens of butterfly kisses in the spring when the Fred & Dorothy Fichter annual exhibit Butterflies Are Blooming comes to Frederik Meijer Gardens.
02 | Walk or run along the Grand during the Amway River Bank Run in May or the Helen DeVos Kids Marathon in October or participate in other exciting races!
03 | Strike a pose on one of the most photographed sculptures in the city when you visit John Ball Zoo.
04 | Stroll through Little GR, let you imagination run wild, and even put yourself in a giant bubble at the Grand Rapids Children's Museum.
05 | Encourage the Street Scrubbers as they prepare the parade path through downtown Holland during the Volksparade at Tulip Time.
06 | Bring some sunshine home when you buy a big bunch of sunflowers at the Fulton Street Farmer's Market.
07 | Explore the endless books at GRPL's Main Branch  and don't forget to admire the beautiful lobby.
08 |  Watch a favorite family film at one of the funkiest outdoor settings when you go to Movies on Monroe.
09 | Enjoy a blueberry cobbler or strawberry shortcake using berries that you picked yourself at a nearby farm!
10 | Ride a safari bus, feed a giraffe, and get close to exotic animals at Boulder Ridge Wild Animal Park.
11 | Take a spin over the river when you ride the antique Spillman Carousel at the Grand Rapids Public Museum.
12 | Grab a world famous lunch when you dine at Yesterdog (and don't forget some quarters for the popcorn machine).
13 | Catch a show (and try not to sing along) at the Grand Rapids Civic Theatre.
14 | Take an epic swing on the interactive art piece Motu Viget (aka the Giant Tire Swing).
15 | Introduce your little to a wide world of musical experience when you go to a Lolli-Pop concert presented by the Grand Rapids Symphony.
16 | Run the bases before or after a West Michigan Whitecaps game at the Fifth Third Ballpark.
17 | Enjoy a picnic with a view when you grab a blanket and head to Ah-Nab-Awen Park and spend some time climbing on Lorrie's Button.
18 | Don your fanciest apparel for a special outing when you stop by the opulent lobby of the Amway Grand Hotel or another Parent-Child special night!
19 |  Go camping up north (even if it's only for one night, and it also doesn't need to technically be too far north).
20 | Swim in the lake, stay cool at the splash pad, and even rent a paddleboat for extra exploring at Millennium Park.
21 | Paint, glue, dance, and taste your way through one of Grand Rapids longest running events: Festival of the Arts!
22 | Spend the entire day exploring the Kent County Youth Fair.
23 | There's nothing quite as #puremichigan as a summer bike ride that involves a stop by an ice cream shop.
24 | Ride around Grand Haven on the trolley (bonus if you do so during the Coastguard Festival!).
25 | Learn the Channel 13 Weather Ball rhyme and always get a quick weather report when you drive near the 131-96 interchange. "Weather ball red: warmer ahead. Weather ball blue: cooler in view. Weather ball green: no change foreseen. Colors blinking bright: rain or snow in sight."
26 | Set sail, learn about the Great Lakes, and maybe get a wee bit wet, when you play at Children's Garden within Frederik Meijer Gardens.
27 | Learn about our very own hometown President and take a gander at a replica Oval Office at the Gerald R. Ford Museum.
28 | Watch the sunset over the Big Lake from one of many awesome beaches along the fresh coast.
29 | Visit Rosewood Park and the adjacent area known as Charlie's Dump during their annual giant Slip-N-Slide event.
30 | Hop on the stones to cross over the creek at Fallasburg Park.
31 | Watch Fireworks from the Blue Bridge on the Fourth of July.
32 | Have a snack with a yak and mosey through the wild west town at Deer Tracks Junction.
33 | Visit a local orchard in the fall, and be ready for petting zoos, rides, bounce houses, hayrides and maybe some apple picking, cider, and of course donuts.
34 | Catch a Griffins game at Van Andel Arena on theme night. (Our favorite is Star Wars!).
35 | Climb the rock wall at the Kroc Center and see if you can find the secret code that is hidden there.
36 | Feel planes fly right over your head at the GRR Airport Viewing Area.
37 | Discover all the tasty treats and events at Downtown Market.
38 | Bring home your own masterpiece from the GRAM when you visit on a Saturday for their Drop-in Studio.
39 | Be a part of ArtPrize when you vote for favorite artwork on even years, and actually get to help artists create during community projects on odd years!
40 | Explore downtown in a circuit with stops at the fish ladder, Riversedge trails, and a stop by Vandenberg Plaza to see Calder's iconic La Grande Vitesse.
41 | Get misted by the Rockford Dam overlook.
42 | Ice skate under the stars at Rosa Parks Circle.
43 | Put on your best costume and visit the tigers, bears and penguins at John Ball Zoo Goes Boo. 
44 | Ring in the Christmas season by cutting your own Christmas tree from a local farm.
45 | Take a magical luminary hike at Wittenbach Nature Center.
46 | Attend a story time at your local KDL branch.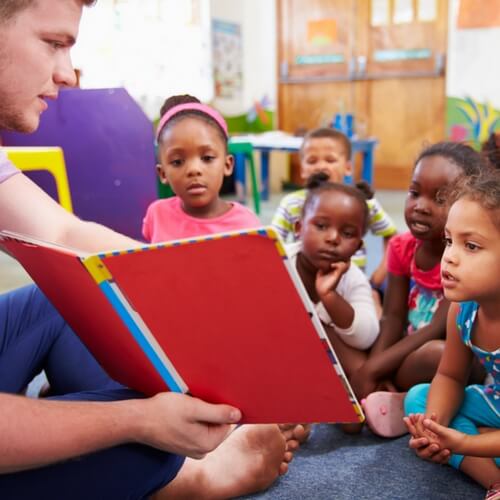 47 | Zipping down the tubing slopes at Cannonsburg.
48 | Experience a live Nativity at the Critter Barn.
49 | Play I Spy with the holiday trees display at Frederik Meijer Gardens at Christmastime.
50 | Wave to the real Santa at the Grand Rapids Santa Parade.
51 | Take in the spectacular Christmas Lite Show at Fifth Third Ballpark, West Michigan's largest, animated, drive-thru light show.
52 | Sit in the cockpit of a fighter jet and other aircraft at the Air Zoo.
53 | Let the Grand Rapids Ballet Company (along with accompanying artwork from local illustrator, Chris Van Allsburg) become a holiday tradition as they present The Nutcracker.
54 | Take a ride on Sandy the Penny Horse after a trip to Meijer.
What did we miss? What are the other iconic things that kids should experience here before they grow up?
Michelle Smith
Check out these family-friendly things to do in Grand Rapids Thanksgiving weekend. (After you've binged on turkey and pumpkin pie, of course!)